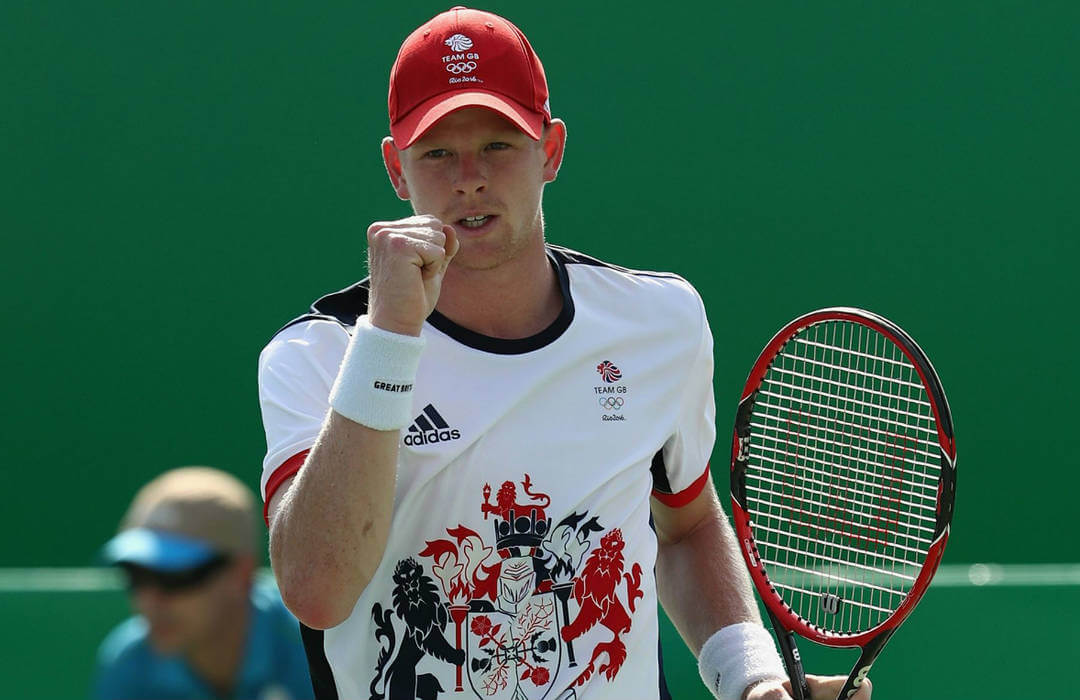 June 9, 2017 6:51 am
Britain's Kyle Edmund insists he will keep his feet on the ground despite reaching the third round of the French Open.
Edmund has continued to grab the headlines this week as he breezed into the third round after beating Argentina's Renzo Olivo 7-5 6-3 6-1.
The 22-year-old has arguably performed the best out of the Brits, with Andy Murray labouring his way through so far.
Commentator Jim Courier claimed he could be a top-10 player in the future, while Spaniard Rafal Nadal also praised him earlier in the clay-court season.
He will take on South Africa's Kevin Anderson in his next match and he is priced at 2.25 to win, with Anderson available at odds of 1.57.
Despite the praise, Edmund insists he is just focused on Anderson as he tries to battle his way into the fourth round.
He told reporters: "People have thrown different numbers around, and it's nice to hear that stuff. But that's down to me to do that and to put the work in. It doesn't just happen overnight to get top 10. It has to come from winning matches and beating good players.
"So I know that I'm not going to get too ahead of myself. I have to keep going about my process and I want to get to the top of the game one day. I know what needs to be done.
"He (Anderson) had a good win in the last round and maybe because he's had to play a few days in a row he might have been a bit tired, but that's not my problem.
"I have got to go and do my job. Play the person that's in front of me. And he beat a good player in Tsonga, so I knew I had to be on it."

Categorised in: Tennis News
This post was written by Super Admin