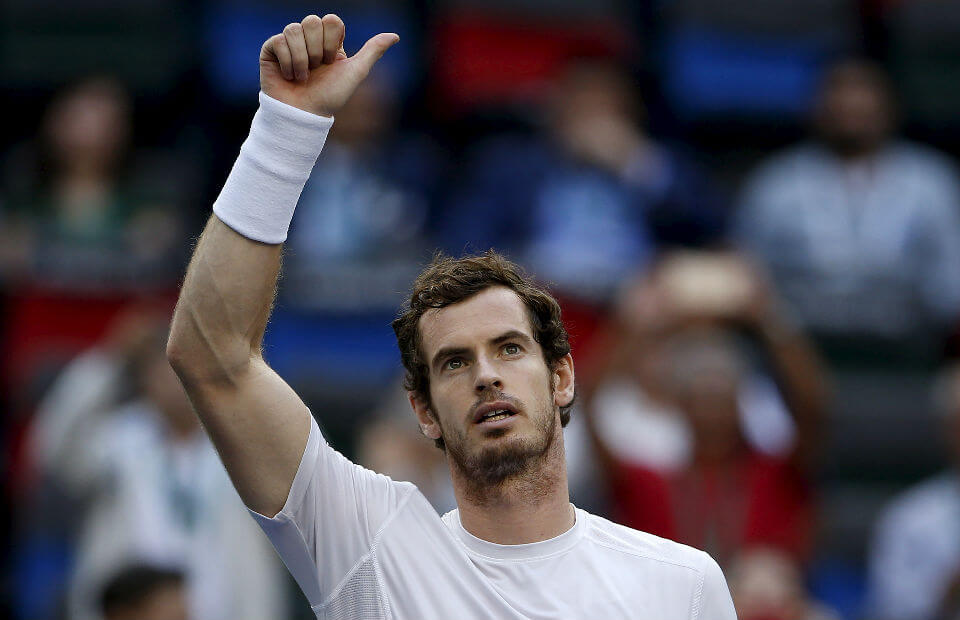 June 20, 2017 12:25 pm
World number one Andy Murray has said he expects he only has a few more years left to challenge for Grand Slams and has promised to "make the most of every tournament".
The elite men's game has seen a renaissance this year, with Roger Federer winning the Australian Open in January, at the age of 35, while his beaten opponent at Melbourne Park and great rival, Rafael Nadal, recently added a 10th French Open title aged 31.
Murray, now 30, is also joined by Stan Wawrinka of Switzerland, 32, and Serbia's Novak Djokovic, also 30, in the world's top five in the latest rankings.
The Scot says age has not diminished his hunger to add to his three Grand Slam title triumphs, but suggested he was now starting to consider a life away from the sport.
He said: "My coach, Ivan Lendl, was still competitive at the top until he was about 32 but, generally, over the past 20 to 30 years, normally by early 30s is when players have struggled to stay at the top.
"I know some of the players have been doing really well until their mid-30s recently, but that might not be the case with me. Maybe the next couple of years are the last few where I have a chance to compete for the majors and the biggest tournaments."
He told BBC Sport: "I don't know how long I'm going to be playing for any more. I want to make the most of every tournament I compete in. If I'm going to be away from my family, I'm not going to do that and not do my best, be totally professional and take every tournament as seriously as I can.
"I'll continue to play and so long as my body is fine. I would like to hope that I would continue to do that whilst I'm still enjoying it."
Murray, who was knocked out of the recent French Open at the semi-final stage, remains without a major win at the Roland Garros tournament, while the five-time finalist has also never won the Australian Open title.
The 2012 US Open champion will be aiming to win Wimbledon for the third time and equal Fred Perry's record next month and is quoted 3.50 in the outright winner betting.

Categorised in: Tennis News
This post was written by Super Admin