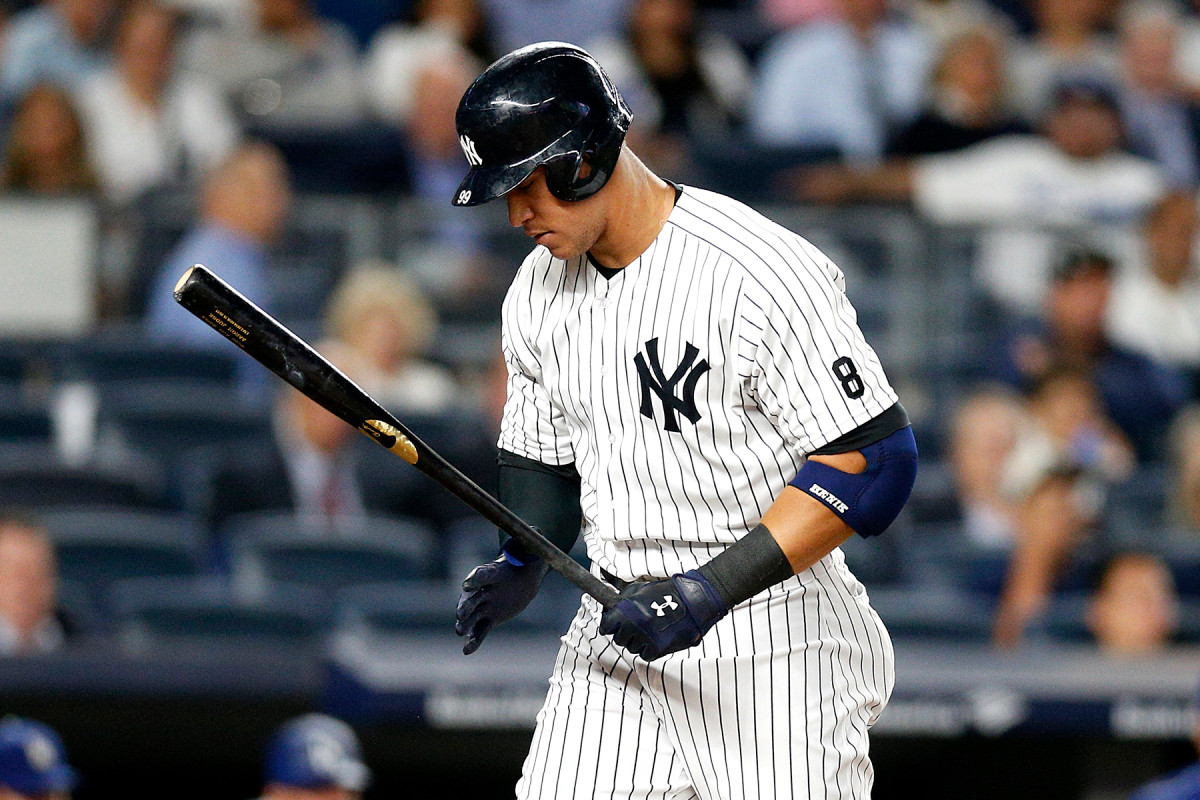 September 20, 2016 6:28 am
NY Yankees rookie Aaron Judge to sit out rest of season due to injury
New York general manager Brian Cashman said that the Yankees' towering rookie outfielder Aaron Judge has sustained an oblique injury and might miss the rest of the regular season.
An MRI Wednesday confirmed the rookie's injury, though the club will not rule out a return for the 6'7'' youngster if the Yankees make it and force a deep run in the playoffs.
The 24-year-old stunned the baseball world with his batting power after getting called up last month, smashing homeruns in each of his first two games but has since struggled.
He has four homers and 10 runs-batted-in since making it to the big leagues, but has a poor .179 average and a terrible 42 strikeouts in 84 at-bats.
"He obviously struggled with the strikeouts. Part of the process was to get him up here and get the growing pains out of the way and speed up the adjustment," said Cashman of the rookie.
 3 TO 1
Judge is among the trio that Yankee fans call the Baby Bombers, along with fellow rookies first baseman Tyler Austin and catcher Gary Sanchez, who opened their career in the majors with homeruns.
But both Austin's and Judge's batting game has soured, and only Sanchez is continuing to live up to the hype.
Austin is currently hitting .200 and has no hits in his last four games  , while Sanchez is averaging .321 with 14 homers and 25 RBIs.

Categorised in: OTHER SPORTS NEWS
This post was written by Super Admin