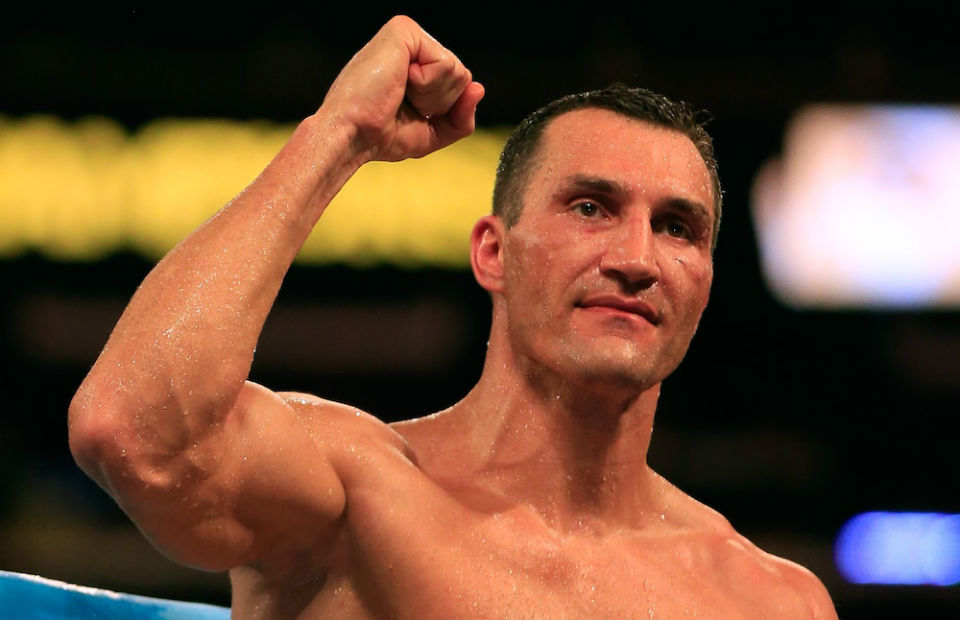 June 8, 2017 4:36 am
Wladimir Klitschko has claimed he feels like a winner despite losing his last fight to Anthony Joshua in April.
The Ukrainian, who was hoping to become a heavyweight world champion again, was unable to get the job done during a mammoth clash at Wembley.
The former WBA 'Super', IBF and WBO champion had Joshua down in the sixth round, but the Brit climbed off the canvas to win the fight.
Joshua piled on the pressure in the 11th round before the referee stopped the fight and a rematch is being discussed.
Some expect Klitschko to retire at the age of 41, but 'Dr Steelhammer' is feeling good in defeat.
He wrote on LinkedIn: "After years of constantly preparing myself up for victory, this is a completely new experience. I now understand that success does not necessarily mean achieving a set goal.
"Instead, success means achieving the best possible result. Sometimes we cannot see beforehand what the best possible result might be.
"In the end, it was Anthony Joshua who struck the decisive blow and left the ring victorious. I failed to achieve my goal of winning, but I did in fact gain much more than this.
"I never thought I would say such a thing, but: in defeat, I achieved much greater success than I would have had I won.
Fans and sports enthusiasts worldwide are celebrating my performance and showing me their appreciation. Even my opponent expressed his respect for me.
"I experienced enthusiasm, encouragement and respect: for me, my performance, my fair fight and my boxing as a whole. I cannot wish for anything better."

Categorised in: OTHER SPORTS NEWS
This post was written by Super Admin