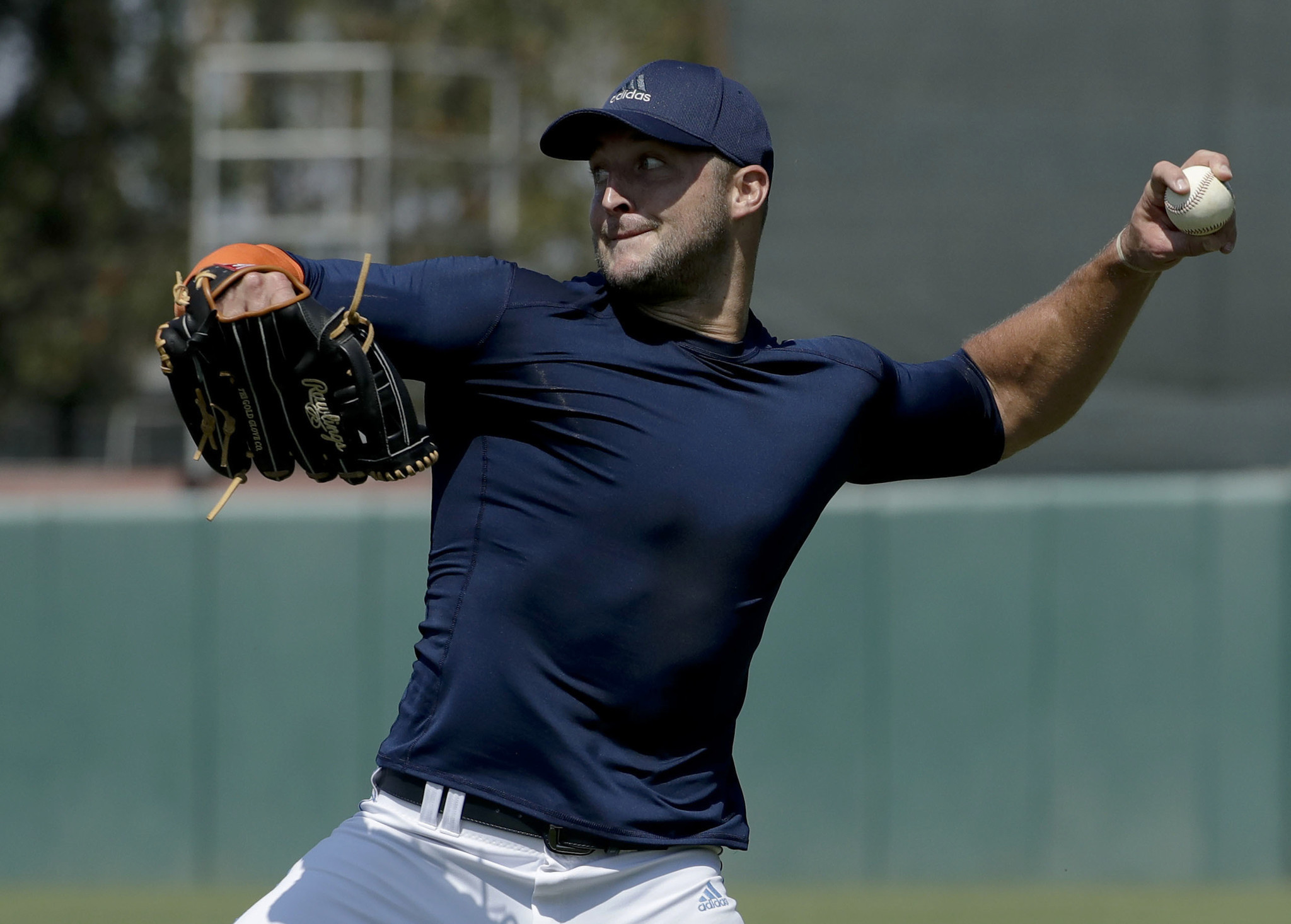 September 12, 2016 4:25 am
NFL superstar Tim Tebow to play with NY Mets via minor baseball league
Former NFL quarterback Tim Tebow got the chance he is looking for in baseball after the New York Mets decided to give him a minor league contract.
The 29-year-old will start his professional baseball career in the fall instructional league starting this September 19 (USA) time in Port St. Lucie, Florida.
Tebow will miss a few days each week in the minor league as he is also working as a college football analyst for ESPN and the SEC Network.
NOT CIRCUS MOVE
Mets general manager Sandy Alderson they "are extremely intrigued with the potential Tim has" and that the move was "not something that was driven by marketing considerations:
Tebow stands at 6'3", weighs 245 lbs. and was described as "very athletic" more than once during his tryout and showcase for MLB teams last August 30, but one scout said Tebow's throwing motion is restricted and that he struggled against live pitching.
According to Alderson, the former University of Florida star "has demonstrated over his career that he is a tremendous athlete" and that their acquisition of Tebow "is a classic player-development opportunity" for the organization.
DECADE PAST
The last time Tebow played organized baseball was in 2005 when he was a junior at Nease High School in Florida. He batted left and hit his way to a .448 average with four home runs and 25 RBIs to become an All-First Coast member.
He then quit baseball to concentrate on football and enrolled early at Florida, where he will win many awards and become a household name with a Heisman trophy in 2007.

Categorised in: OTHER SPORTS NEWS
This post was written by Super Admin