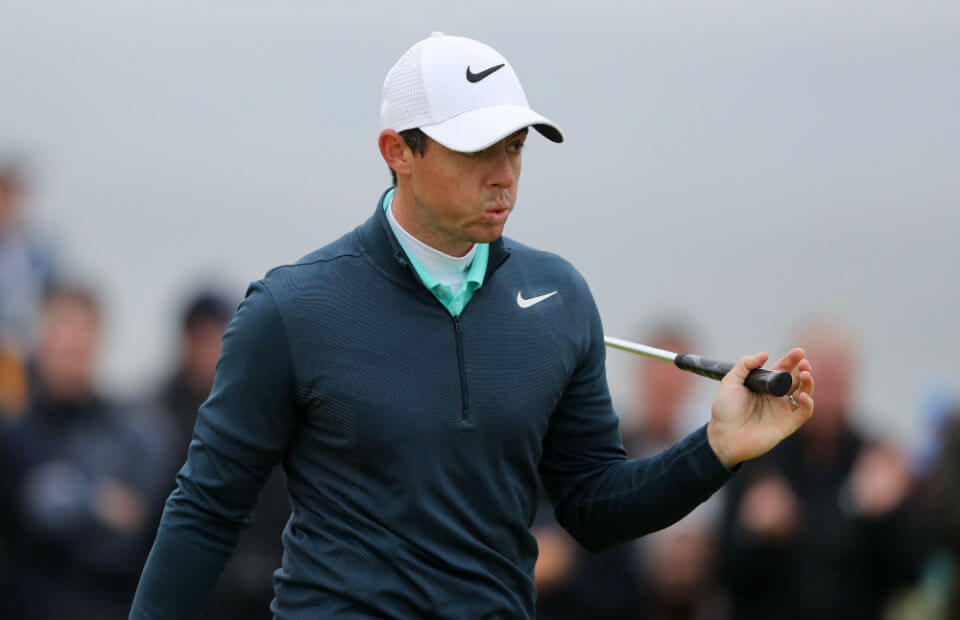 July 14, 2017 5:13 am
Rory McIlroy was left disappointed as he failed to make the cut at the Irish Open for the fourth time in five years.
The tournament host went into his second round on Friday knowing that he needed to shoot a score in the 60s to have any chance making the cut and he appeared to be on course to achieve that feat with four holes of his round left to play.
However, things started to unravel for the 28-year-old when he bogied the sixth, his 15th hole of the day, while his chances of making the cut were completely ended when he double bogied his penultimate hole.
The world number four, who actually won the event 12 months ago, admitted it was a huge disappointment to miss the cut, particularly as the tournament is being held in his native Northern Ireland.
"I'm really disappointed. The last two times The Irish Open has been in Northern Ireland, not playing at the weekend, it's obviously not where I want to be," McIlroy said.
It has been a tough season all-around for the four-time major winner, as he has been hampered with a hip injury for large spells of the campaign, but he is hoping to return to top form during next week's Scottish Open, his final event before the Open Championship gets underway at Royal Birkdale later this month.
"So it's back to the drawing board and practice a bit and get ready for next week in Scotland," McIlroy added.
"I haven't played as much as I would have liked this year, but I feel like I'm starting on a run of doing that. Next week in Scotland, then The Open, and I'm going to play a lot of events over the summer."

Categorised in: OTHER SPORTS NEWS
This post was written by Super Admin