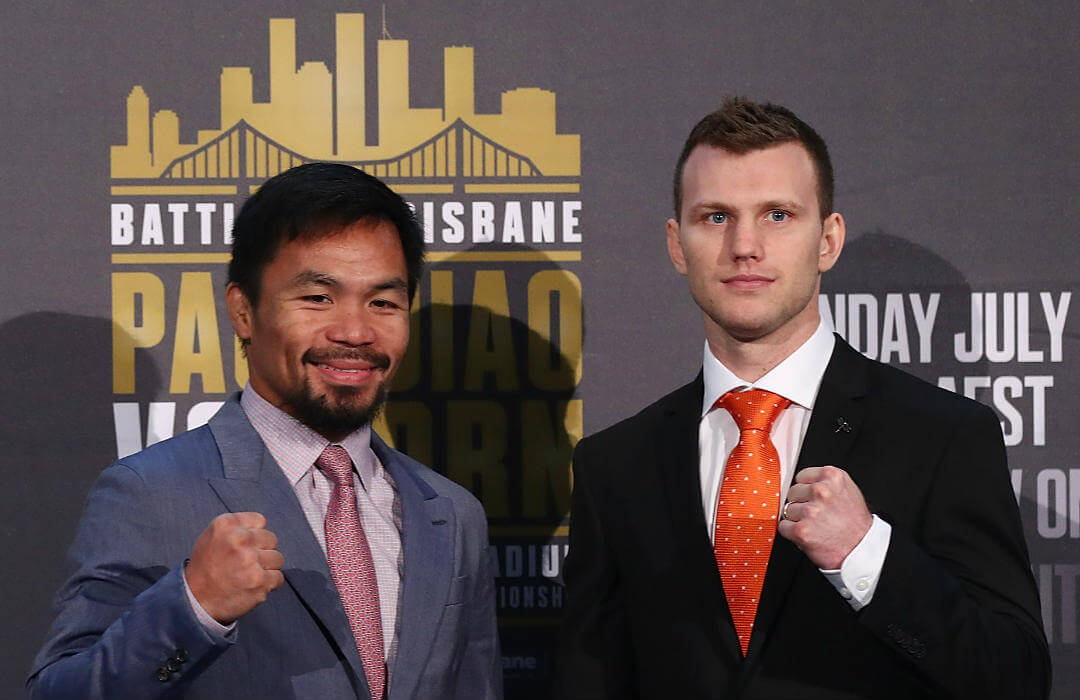 July 3, 2017 11:15 am
Undefeated challenger Horn has warned ring legend Pacquiao he will leave Australia empty-handed when the pair meet in Brisbane on Sunday.
Filipino boxing icon and WBO welterweight champion Pacquiao (59-6-2, 38 KO) is more accustomed to the bright lights of Las Vegas, but this weekend he will head into the unknown when he takes on home fancy Horn (16-0-1, 11 KO).
The 29-year-old Horn has never fought outside of his homeland and is quoted 5.00 in the fight prices to spring the upset in what is unequivocally the biggest class test of his fledgling career.
'Pac-Man' has his eye on the likes of Keith Thurman, Errol Spence and Adrien Broner, while a rematch with the returning Floyd Mayweather has also been touted, but Horn is predicting a major shock.
"The game face is on now, school's out," Horn told reporters. "I'm not smiling now."
The Brisbane fighter has been largely written off due to his limited exposure on the world stage, which led a blasé Pacquiao himself to say in the build-up "I don't know him", but Horn, a former primary school PE teacher, has vowed to shock fight fans.
He says he knows the size of the task against 11-time world champion Pacquiao, currently priced 1.18 in the fight prices (draw 26.00), but is ready for the biggest night of his life.
Horn added: "I can't wait to get out there and get the job done.
"It's never easy making weight for a fight, but I will feel a lot better when I get some food into me. I'll have some eggs now and I'll keep my fluids up all day.
"I'll play some poker with my family and friends this afternoon, have a good sleep, and then tomorrow morning I'll go to the fight."

Categorised in: OTHER SPORTS NEWS
This post was written by Super Admin