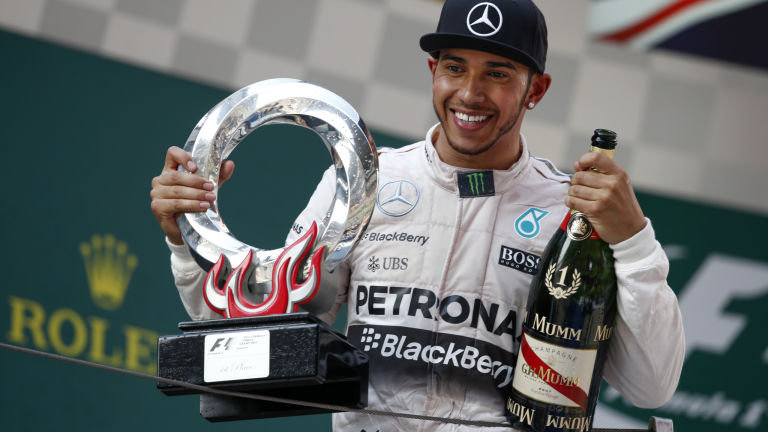 August 22, 2016 8:15 am
Defending champion Lewis Hamilton stated he should maximize his chances as looming changes to Formula 1 can bring an end to Mercedes' dominant era.
Formula 1 officials will introduce new aerodynamic rules for the 2017 season and the change could help other teams challenge Mercedes' performance in the last three seasons.
Hamilton and the German car maker won the last two drivers' and constructors' championships in the last two seasons, respectively, and the pair are leading the pack this season.
"That definitely is a very good possibility and that puts even more emphasis on makings sure that we utilise this [chance].
"If it is the last year [of Mercedes dominance] I want to make sure that I maximise on it. So there's no shortcuts and there's no rest really during the year, but you've got to enjoy it as well," said Hamilton.
The 31-year-old Brit won six of the last seven grand prix to turn a 43-point deficit into a 19-point championship lead over teammate Nico Rosberg entering the midseason break.
Rosberg blasted into the top of the standings after winning the first four races this season, but has won only once since then.
CHALLENGE ACCEPTED
Hamilton said that should this be Mercedes' last year of dominance, he will race and enjoy himself down the stretch but will also prepare for an "interesting" season next year.
"It's my 31st year in my life but it's my tenth year in F1. And I'm enjoying driving more than ever so it's really important to enjoy it because it's going quick. My tenth season and I've got six more maybe or whatever it is and then I'm gone and that will go quick, because this 10 has really felt like its gone quick, so I'm going to make sure I enjoy it.
Next year is going to be interesting, I think we've got a great team and we'll continue it, but it's a race of who started [the 2017 project] first or maybe someone started earlier and hasn't done a good enough job. Hopefully we've started in similar times and I hope we are still in the battle, I'm sure we will be."

Categorised in: OTHER SPORTS NEWS
This post was written by Super Admin