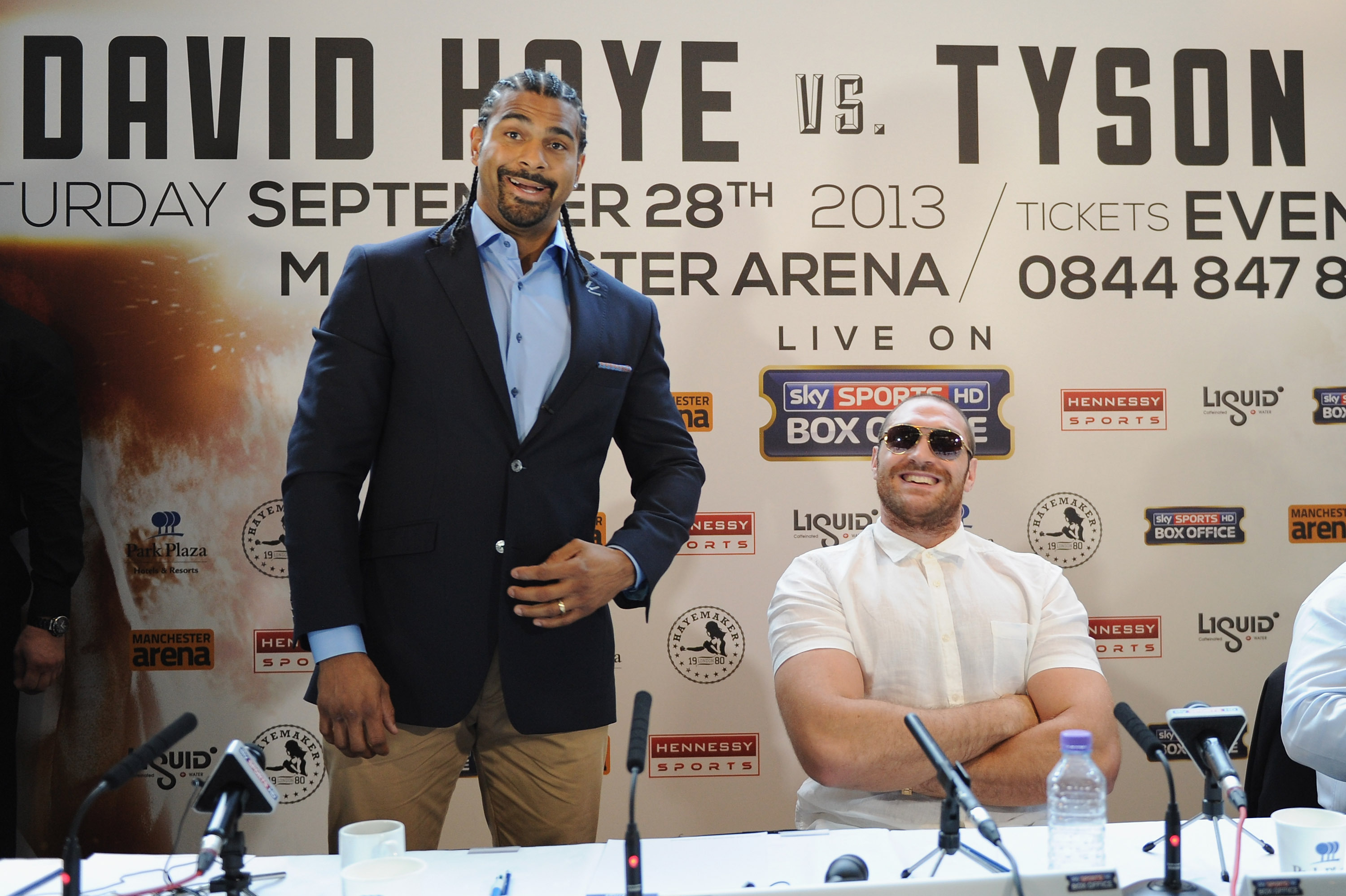 October 14, 2016 8:27 am
Controversial boxer Tyson Fury can use his suspension from the sport to recover and re-invent himself, according to former two-weight world champion David Haye.
The 28-year-old Fury conceded his titles and had his license temporarily revoked because he admitted to having mental problems and using illegal drugs to deal with the condition.
But Haye, who admitted that he also suffered from depression early in his career, can use the time out from boxing to concentrate on getting better both on and off the ring.
"It's just the beginning of [Fury's] story, not the end," said Haye to BBC.
"I'm hoping he uses this to regenerate himself. [Get] way better than he's ever been. He'll be back, right as rain, and stronger mentally for it.
"This might not be the end, this might be the start, the catalyst that turns this career around. He can re-invent himself."
Fury's uncle and trainer, Peter Fury, also believes the younger Fury can use this suspension as a way to move in the right direction.
"Maybe it is a blessing in disguise he is taking some time out and getting his treatment, as it has been lingering on for quite a while," said Peter.
DARK PLACE
Haye, who won world titles in the cruiserweight and heavyweight divisions, said his depression was indescribable, though he found himself unable to talk to anyone about it for days.
"It's not self-inflicted, it just happens," said Haye of his depression.
"I had it in small quantities and there was nothing wrong with me. Physically I was in fantastic shape, I was undefeated, but found myself locked in my room for days at a time in the dark, not talking to anyone turning my phone off.
"I don't know what caused it. For whatever reason I just laid in bed, under the covers, in the dark, shut the curtains, and stated there for days," admitted Haye.

Categorised in: OTHER SPORTS NEWS
This post was written by Super Admin