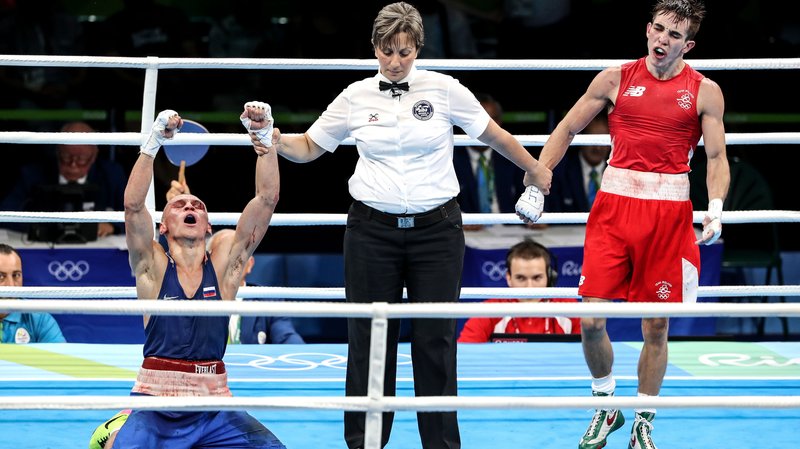 August 24, 2016 8:59 am
A number of judges have been axed by the International Boxing Association (AIBA) after the amateur boxing governing body reviewed the decisions at the Rio Olympics.
AIBA made the review of more than 230 decisions after Irish boxer Michael Conlan called some judges "cheating b*******s" and admitted that "less than a handful" of the decisions failed to meet the body's standards.
"We have a lot of educating to do and a lot of evaluating to do," said AIBA official Tom Vigrets to BBC.
"Along the way we have to sharpen the blade with our officials with more training and more evaluation," he added.
The governing body said all decisions, including the controversial ones, will stand but the "referees and judges who made them will no longer officiate at the Games".
 WHAT FIGHT WERE THEY WATCHING?
Conlan, 24, left his Russian opponent Vladimir Nikitin bloodied in the left eye and head after their quarter-final bout in the bantamweights.
But the judges gave all three rounds to the Russian, prompting the Irishman to raise a middle finger and launch an expletive-heavy tirade towards the judges of the fight.
In the heavyweights, Russian world champion Evgeny Tishchenko was booed while receiving his gold medal after beating Kazakh Vassiliy Levit in all three rounds in the final.
Many felt that the Russian, who had his head sliced open in the bout, spent much of the fight on the back foot and did not deserve even one winning round.
 EMPTY WIN FOR DREAMERS
Conlan, who was the last Irishman to compete in boxing in the Games, claimed his dream was "robbed" and that AIBA's admission of guilt cannot do anything about it.
"Wow this says a lot about AIBA, sending judges home who ruin dreams. What happens to the people whose dreams were ruined?," said Conlan in his social media account.
The Irishman has already said he "will not do another Olympics" and the he "advises anybody not to compete for AIBA".

Categorised in: OTHER SPORTS NEWS
This post was written by Super Admin