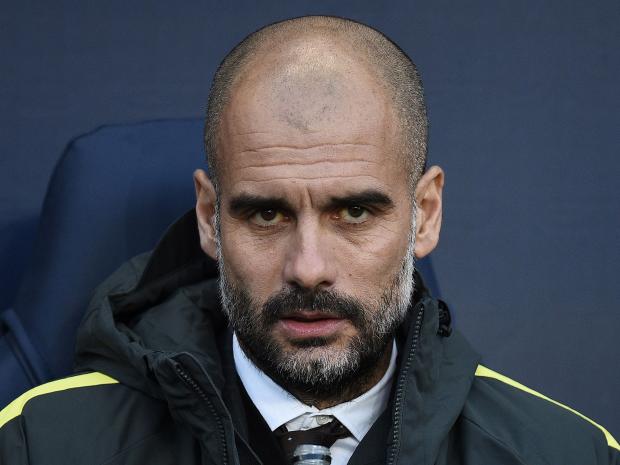 March 10, 2017 10:27 am
Pep Guardiola has told the media to stop asking him questions about Sergio Aguero's future at Manchester City.
The Spaniard once again found himself fielding queries about Aguero during his pre-match press conference for Sunday's game against Sunderland.
Guardiola however insisted he has made his position clear on many previous occasions and wished not to cover the same ground again.
The Argentina striker has been Manchester City's leading man since he arrived from Atletico Madrid in 2011 but his future at the club was called into question when he lost his place to Gabriel Jesus last month.
The Brazilian teenager then got injured, allowing Aguero to slot back into the first team.
It remains to be seen what his long-term future holds but this week the forward said that, while he welcomed Guardiola's statement that he was still wanted at City, he had yet to receive such reassurances in person.
"I spoke 10 times about that, 10 times. You know my opinion," Guardiola told reporters.
"I cannot answer every single press conference about Sergio Aguero. He is so happy, I am so happy, we are so happy. Ten times I answer, no more please."
Asked if he felt Aguero should stop commenting to the media himself, Guardiola said: "I was not clear in my answer?"
Aguero has fired 113 goals in a Man City shirt to date in his 169 appearances. This season, he has found the net 11 times in 19 Premier League games having twice served suspensions.
He is 15.00 to finish as leading goalscorer in the top flight this term, while City are 1.14 to finish in the top four.

Categorised in: Football News
This post was written by Super Admin