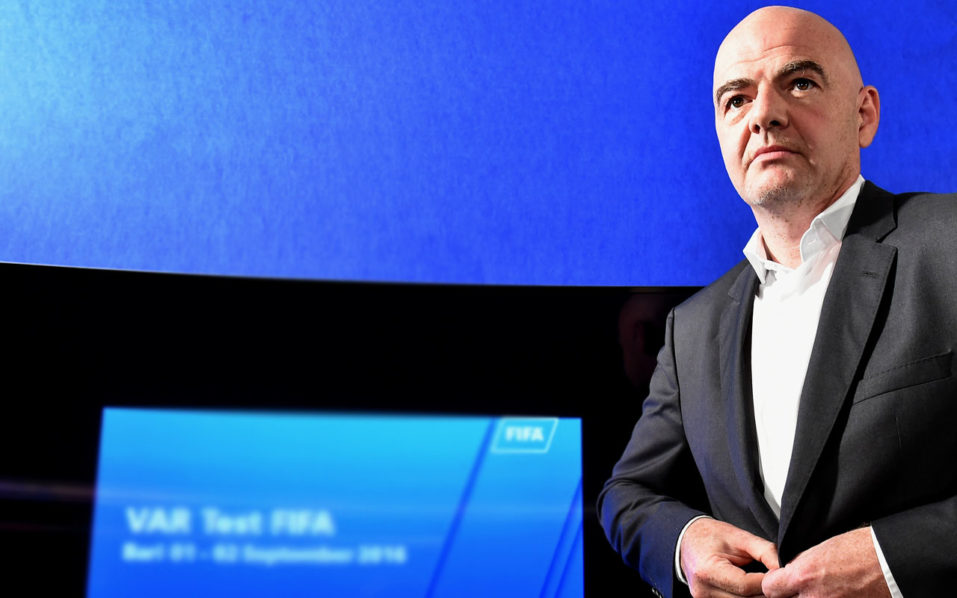 September 12, 2016 4:17 am
Real and Atletico Madrid's appeal vs transfer ban rejected by FIFA
Both Real Madrid and Atletico Madrid lost their appeals against the two transfer window ban that FIFA gave them last January.
Football's governing body slapped both Madrid clubs with a two window ban earlier this year for breaching rules over the transfer of underage foreign players.
But the Spanish capital sides contested the suspension and won the right to make deals this last summer window.
The teams will now bring the case to the Court of Arbitration for Sport but FIFA said the "clubs are to serve a transfer ban that prevents them from registering players at a national and international level for the next two registration period."
FIFA WITH THE CLAMP
The clubs were handed the ban after FIFA's investigated their old records of signing players aged under 18. The investigation concerned Atletico's deals from 2007 to 2014, and Real's moves from 2005-2014.
FIFA asked both clubs to pay a fine for the breach, with Atletico coughing up 900000 Swiss francs and Real shelling out 360000 Swiss francs.
TOOTHLESS?
Another Spanish giant Barcelona received the same penalty in 2014 and was banned from the transfer windows of 2015, though they found a loophole and still signed players but did not play them until the coverage of the ban ended.
They bought Arda Turan and Aleix Vidal in 2015 but the pair only played after the January 2016 window opened.

Categorised in: Football News
This post was written by Super Admin