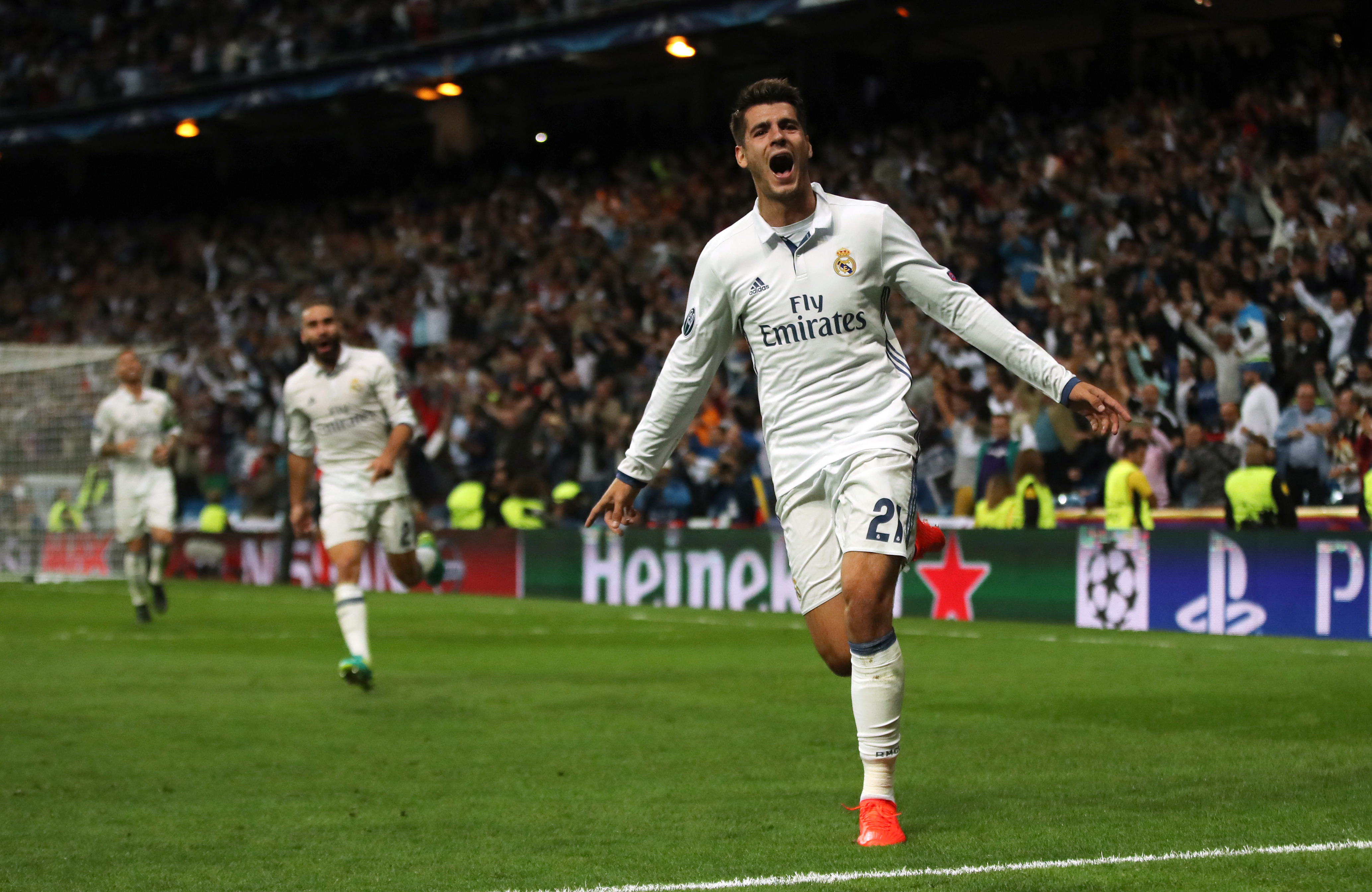 September 20, 2016 6:25 am
Real Madrid completed a 2-1 come-from-behind win vs Sporting Lisbon
Defending champions Real Madrid needed late goals from talisman Cristiano Ronaldo and substitute Alvaro Morata to eke out a 2-1 come-from-behind victory over Sporting Lisbon in their Champions League opener at Santiago Bernabeu.
The visitors were the better team for most of the first half and scored a stunning opener through Bruno Cesar, who found the back of the net with a low shot in the 47th minute.
But Ronaldo did what he does best and pulled Madrid out of trouble, scoring a free-kick from 25 yards out in the 89th minute before Morata nodded home the winner in injury time.
"We know that every game will be difficult, but we also know that in any moment we can make the difference," said Madrid manager Zinedine Zidane.
Ronaldo's set-piece strike against his former team was his 12th career free-kick in the Champions League, and 94th total goal in the European competition.
Sporting manager Jorge Jesus was proud of his side's performance, and praised Madrid's championship poise, saying: "No side will play here in Madrid as well as we have done.
"Real didn't have a single chance in the first half, but there's a reason they're European champions. They have that mentality and reputation and changed the game in two minutes".

Categorised in: Football News
This post was written by Super Admin