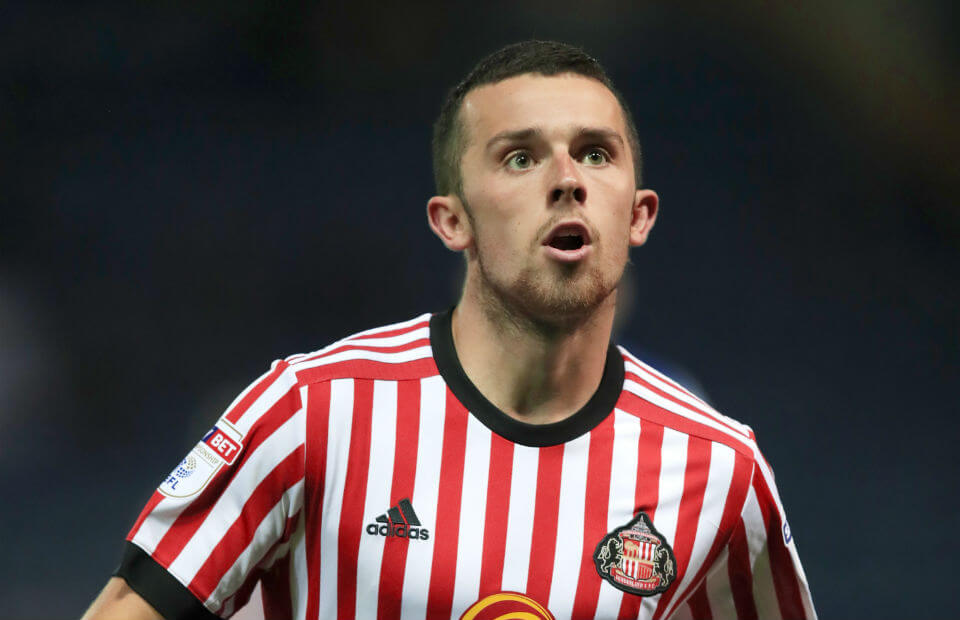 August 23, 2017 2:47 am
George Honeyman has played a key role in Sunderland's unbeaten start to the season and he admits he is revelling in his new senior role.
The 22-year-old began the season having made only three senior starts for the Black Cats, but he has been an ever present for Simon Grayson's side so far this term, scoring goals against Sheffield Wednesday in the Championship and Bury in the Carabao Cup.
The midfielder appears to have benefited from Sunderland's relegation to the second tier, as he may not have featured so regularly had they remained in the Premier League.
The youngster admits he is thriving in his new senior role and he always believed he had the ability to make it in the Sunderland first team.
"It's been exciting," said Honeyman. "It's an exciting league to play in, and hopefully it's exciting to watch for the fans too.
"It's been great to be involved like I have been, but I've always been confident in myself that I could do this, so it's nice to show people what I can do and hopefully keep it up."
Sunderland's unbeaten start to the season has been made even more impressive as they have faced tough fixtures against the likes of Derby and Norwich, while they are set to come up against Leeds at the Stadium of Light on Saturday.
Honeyman believes if the Black Cats can maintain their unbeaten run for the next few weeks then they will be well positioned to challenge for an instant return to the top-flight.
"I think the feeling is that if we can get through this and keep the unbeaten run up, then there isn't really much that can stop us. This might be as hard as it gets," he added.

Categorised in: Football News
This post was written by Super Admin