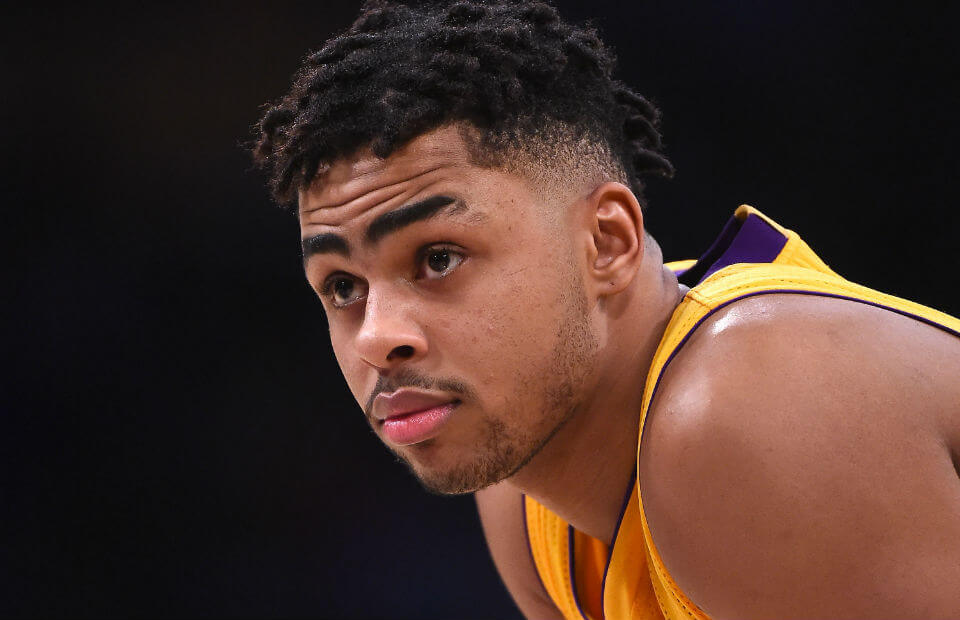 August 21, 2017 2:33 am
D'Angelo Russell is looking forward to representing the Brooklyn Nets this season although he admits he was surprised to leave the Los Angeles Lakers.
The point guard was surprisingly included as part of the deal that saw Timofey Mozgov swap Los Angeles for the Barclays Center during the off-season, a move that certainly divided supporters of the Lakers.
Russell, who was selected as the number two pick in the 2015 draft by LA, has yet to reach his full potential and he struggled for consistency during his time in California.
The 21-year-old admits he was surprised the Lakers chose to trade him to Brooklyn, but he is excited at the prospect of gaining a fresh start with the Nets.
"I was excited. I was excited to get a new opportunity to start over, but it definitely caught me off guard," he said.
"You see guys get traded you never think it would have to be you until it does. New step for me."
Russell insists he harbours no bad feelings towards the Lakers, despite the unexpected nature of his switch.
"It's business, man. That's how I got to look at it," Russell added.
"A lot of things happen in this league and you don't agree with it or however you may feel about it and at the end of the day realize it's business."
The former Ohio State man will have his work cut out at Brooklyn, as the Nets finished bottom of the Eastern Conference last season and they are an outside bet at 501.00 to claim the NBA title this year.

Categorised in: Basketball News
This post was written by Super Admin